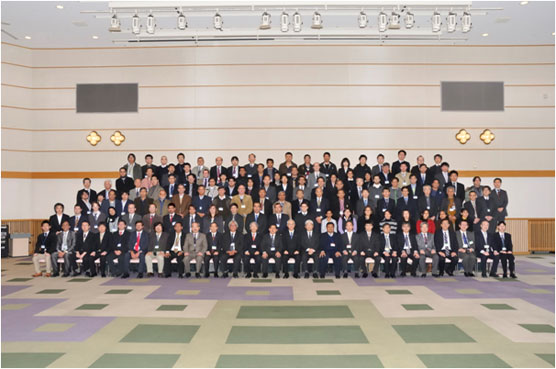 1.Information
(1)Date : March 14(Wed) 13:00-17:25 March 15(Thu) 10:00-17:00
(2)Venue : Sendai International Center, Sendai, Japan
(3)Organizers : Japan International Cooperation Agency (JICA) Japan Science and Technology Agency (JST) National Research Institute for Earth Science and Disaster Prevention (NIED)
(4)Supporters : Ministry of Foreign Affairs (MOFA) Ministry of Education, Culture, Sports, Science and Technology (MEXT) Miyagi Prefectural Government Sendai City
(5)Number of attendees : March 14(Wed) 183 (including 63 attendees from abroad) March 15(Thu) 153(including 61attendees from abroad)
2.Results

On March 14 and 15, 2012, Japan International Cooperation Agency (JICA), Japan Science and Technology Agency(JST) and National Research Institute for Earth Science and Disaster Prevention (NIED) co-organized the "International Symposium on Earthquake & Tsunami Disaster Reduction –Learning from the Great East Japan Earthquake" at Sendai International Center in Sendai, Japan. This symposium was held under the SATREPS project run by JICA and JST who conducts surveys and research with the countries of Indonesia, Philippines, Peru and Chile that are subject to earthquake and tsunami damages, aiming to share experiences and lessons of the Great East Japan Earthquake and to enhance earthquake and tsunami disaster prevention capabilities worldwide. Nearly 60 participants from 4 countries were invited and total of 336 participants attended in 2 days.
○March 14th: Keynote Presentations and Invited Presentations

○March 15th: Reports from 4 SATREPS projects in the area of natural disaster prevention

Followed by 2-day Symposium on March 16th, 90 participants, mainly the project members got on 3 buses and visited disaster-struck areas of Ishinomaki, Onagawa, Sendai, Natori as well as Sendai airport. The participants seemed to be shocked to see the highest tsunami reached points at Onagawa hospital and Sendai airport caused by the Great East Japan Earthquake. Ph.D students from Tohoku University also joined the visit and gave detailed explanation on evacuation behavior that people took against tsunami on March 11, 2011 and so on. The participants were all ears for their explanation.
○March 16th: Project members visiting disaster-struck areas