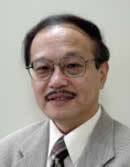 Masayoshi Nakashima
A lot of people were visited by the massive earthquake whose epicenter was the coast of Sanriku on the afternoon of March 11, 2011. The heartfelt condolence is dedicated to the people who died of this earthquake and the Tsunami. And also I am sincerely sorry for disaster victims, and pray for their quick recovery.
Hyogo Earthquake Engineering Research Center (E-Defense) of National Research Institute for Earth Science and Disaster Prevention (NIED), whose aim was to improve earthquake disaster prevention specifically by upgrading seismic engineering is taking the seismic damage deeply and seriously and is determined to reduce seismic disaster dramatically against huge earthquake by making use of the lesson in blood and pressing on the research in a reasonable period of time
E-Defense has been set up in October 2004 in Miki, Hyogo and proceeded full-fledged research projects since April 2005 which was the 10th anniversary of the Great Hanshin-Awaji Earthquake. In past 6 years it has been used for 47 full-scale or compatible scale shaking table experiments, and has offered those results to a seismic engineering research community, other institutes and authorities and it has been sending a message, the importance of importance of earthquake disaster prevention especially eaccident preventionf as prevention is better than cure toward the society.

Recently NIED finished research activity according to the 2nd midterm plan, and from April 1 it will restart according to the 3rd one. On this occasion I retire as director which I served for 6 and a half year since the opening. From April 1, I will dedicate myself to education and research at Disaster Prevention Research institute Kyoto University which has been my original work place. I send my most sincere thanks for your cooperation and tremendous support of yours over the years since the beginning of E-Defense.
On April 1, Koichi Kajiwara will be my replacement and accept office as Director and start leading research projects at E-Defense. Your continued support and guidance will be greatly appreciated.
April, 2011
Masayoshi Nakashima
Disaster Prevention Research institute Kyoto University