Announcement
NIED Contributed to the World BOSAI Forum 2023
NIED participated in the World BOSAI Forum 2023 (WBF) held in Sendai from March 10 to 12, 2023. WBF is an international forum in collaboration with the International Disaster Risk Conference in Davos (IDRC Davos) in Switzerland, which brings together people involved in disaster risk reduction from industry, government, academia, and the private sector from Japan and abroad. This year, a total of 5,412 people from 32 countries attended the three-day forum.

In the NIED co-organized session entitled "Convergence of Knowledge in Disaster Resilience" held on March 11, Dr. HAYASHI Haruo, President of NIED, spoke on "Consilience of Knowledge: Practice for Resilience and Sustainability," and Dr. USUDA Yuichiro, Director-General of Center for Comprehensive Management of Disaster Information, gave a presentation on "Shared Information Platform for Disaster Management (SIP4D) and Dynamic Data Synthesis Beyond the Information Sharing".

At the World BOSAI EXPO, a booth exhibition held in conjunction with the WBF, NIED showcased the following research initiatives through posters and videos: NIED's advanced large-scale experimental facilities, MOWLAS (an integrated land and sea observation network for earthquakes, tsunamis, and volcanoes), SIP4D and ISUT (Information Support Team) in relation to NIED's DRR activities, and Japan Hub of Disaster Resilience Partners (JHoP), a network-based research body on DRR in which NIED participates.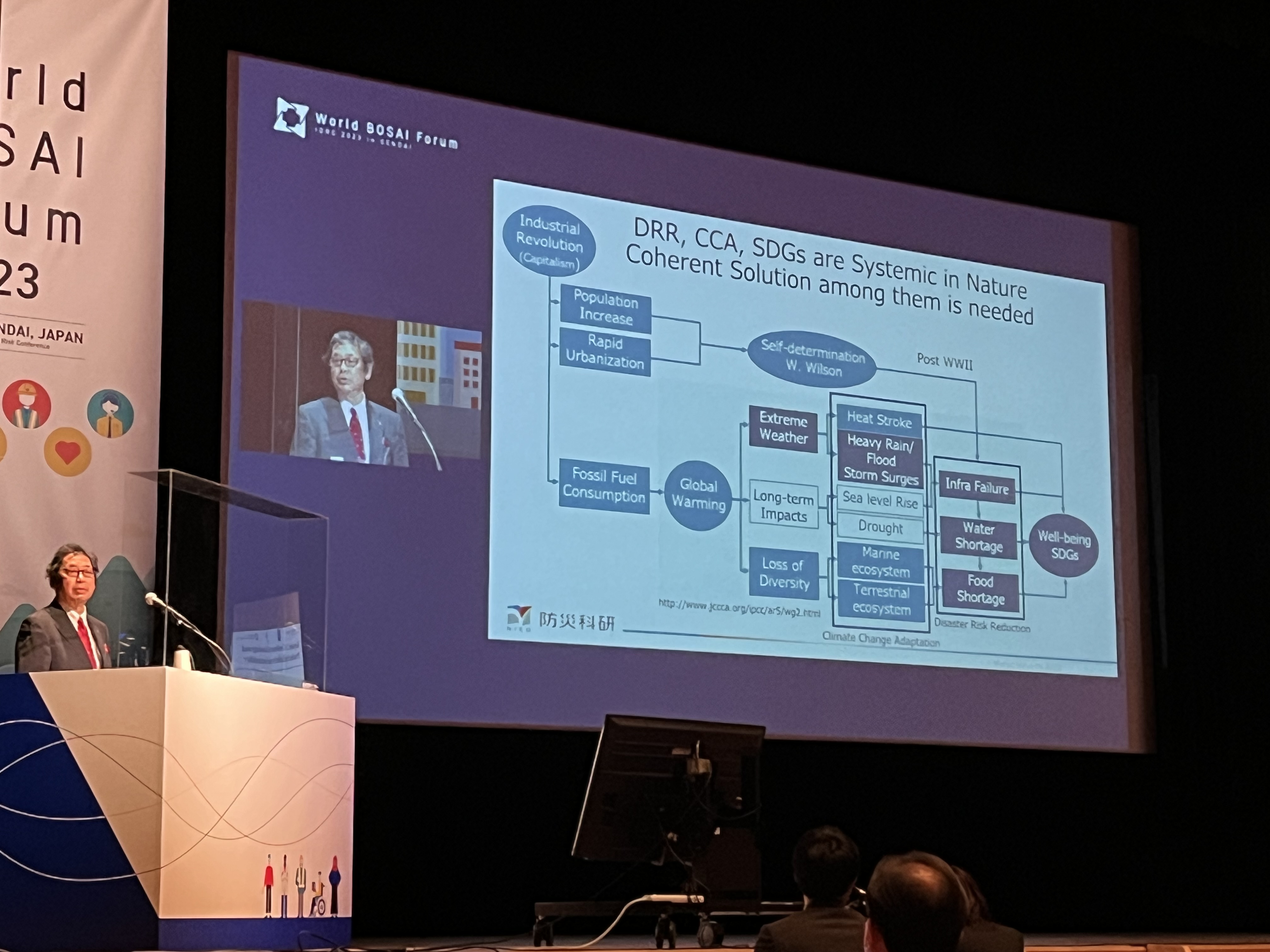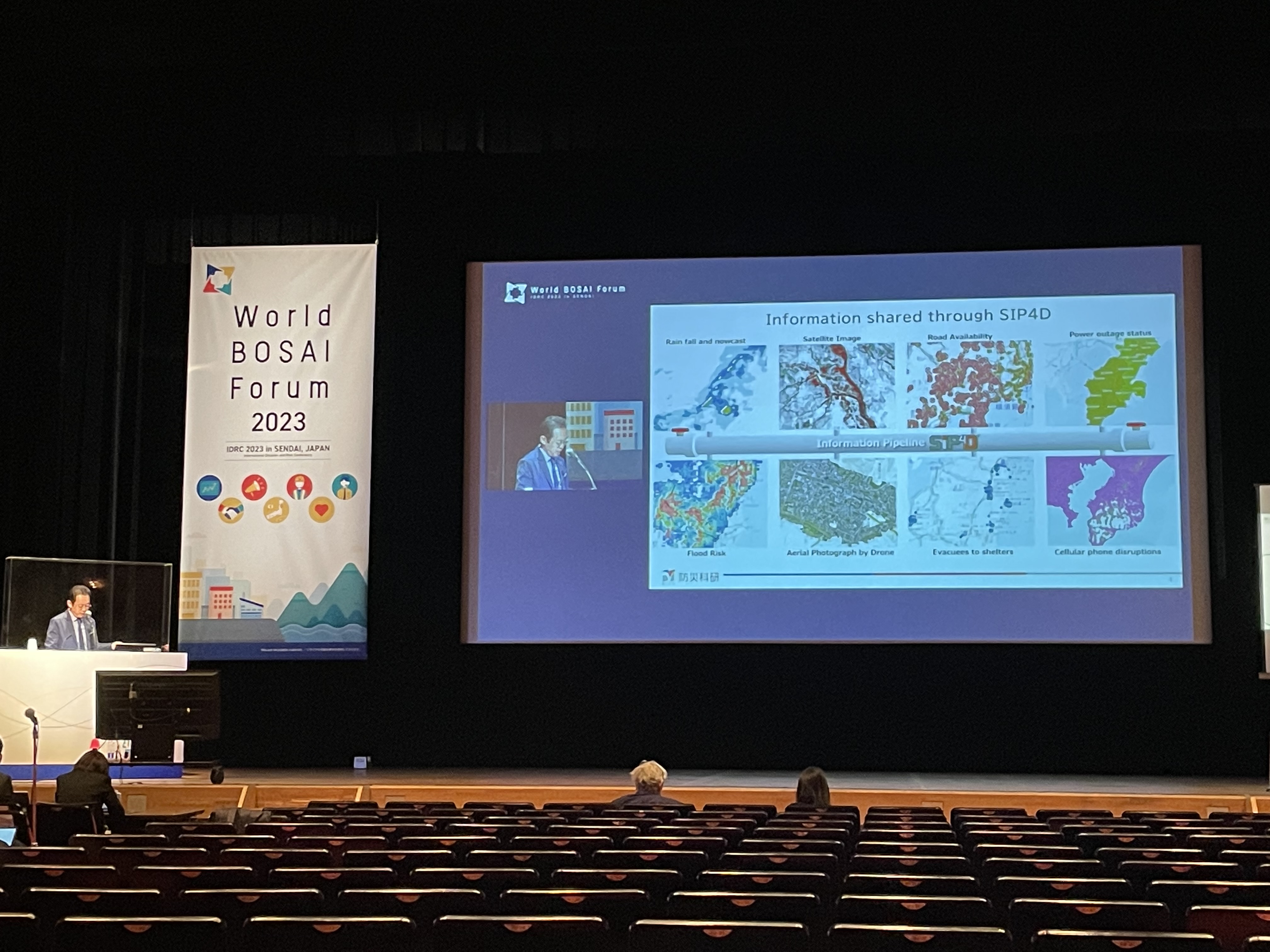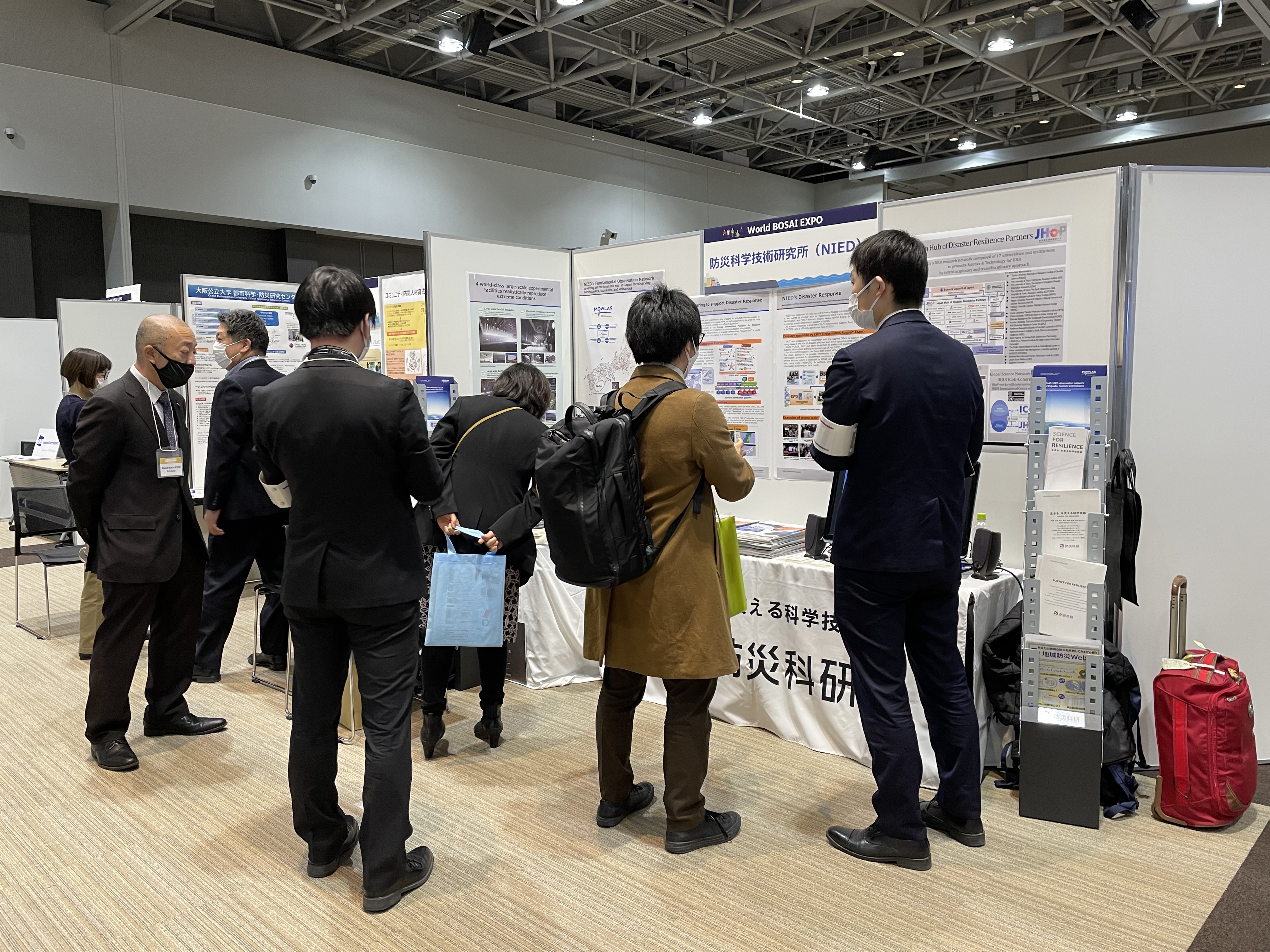 Related links