Announcement
International Conference on Science and Technology for Sustainability 2023 - Transforming Society to Become Resilient and Sustainable beyond Catastrophic Disasters -
Science Council of Japan (SCJ), together with NIED and JHoP (IRDR ICoE-Coherence), will organize an "International Conference on Science and Technology for Sustainability 2023 - Transforming Society to Become Resilient and Sustainable beyond Catastrophic Disasters -" on Sep 7-8 2023 (Japan time).

TIME:
10:00 - 16:40 (JST) September 7, 2023
9:30 - 17:05 (JST) September 8, 2023

ABOUT:
Considering disasters in the past, and those in the years ahead, it is evident that societies across the world need to enhance their capacity to rebuild from catastrophic damage and transform themselves into societies better able to recover, even when this results in significant changes in the state of a nation. On the occasion of the 100th anniversary of the Great Kanto Earthquake, it is important to reflect on Japan's experiences and its accumulated knowledge over the past century, alongside the lessons learned by the experiences of other countries and regions affected by massive earthquakes, violent tsunamis, and giant cyclones. Our goal is to share these valuable insights with the international community and transmit them efficaciously to the younger generation, with the aim of fostering international cooperation.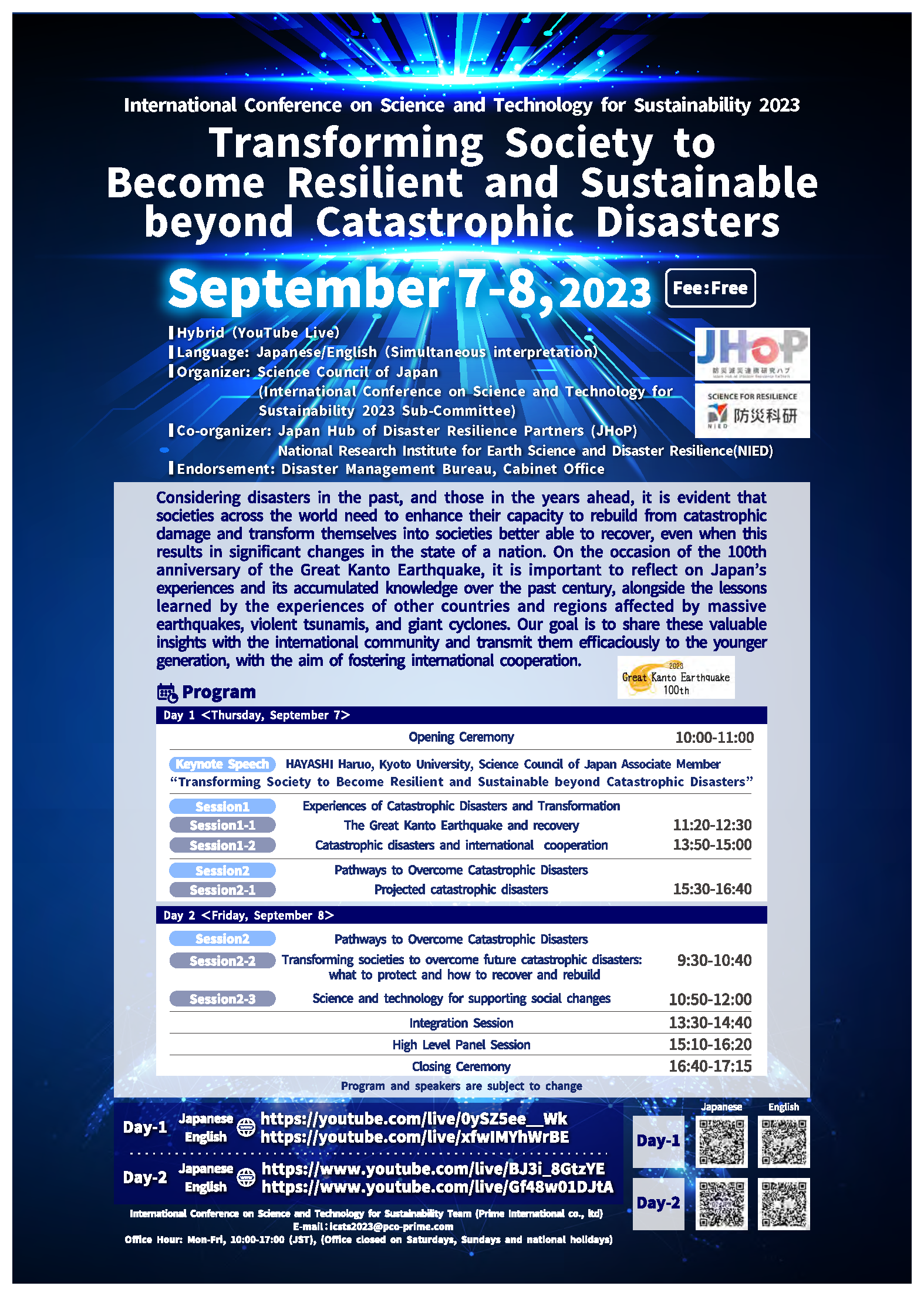 Related links