Announcement
Greece - Japan Flood Mitigation Online Workshop 2023
On October 27, 2023, "Greece - Japan Flood Mitigation Online Workshop" was co-organized by the National Research Institute for Earth Science and Disaster Resilience (NIED) of Japan and the Government of Greece to reflect back on the severe flooding events that occurred in central Greece this September and for the Japanese experts to share how flood management and mitigation measures are implemented in Japan.

The workshop began with welcoming remarks by Prof. Kaoru Takara, President of NIED who sent his condolences to the affected people in Greece and emphasized the importance of cross-sectoral collaboration among government, research institutes and private sector; giving an example of the Japan Hub of Disaster Resilience Partners (JHoP) in which NIED serves as the secretariat.

The welcoming remarks was followed by presentations from Greek representatives that gave a briefing on the post-flood situation and about water and flood management in Greece. This was continued with presentations from Japanese experts from the Ministry of Land, Infrastructure, Transport and Tourism (MLIT), the International Centre for Water Hazard and Risk Management (ICHARM) and NIED on flood management policy in Japan, research on flood hazard risk analysis, landslide/debris flow management, and disaster information management.

Towards the end of the workshop, a Q&A session was held, followed by active discussions on various ways on how flood modeling, early warning and coordination can further be improved. In addition, future steps to identify areas of possible medium and long term collaborations were suggested from both sides.

The workshop attracted a total of about 60 people from Greece and Japan, including two ministers, deputy ministers, other high-level officials from line agencies and representatives from academia. Japanese Ambassador to Greece also attended the workshop and provided the opening message.

Background of this workshop:
Early September of this year, the central region of Greece was hit by severe flooding and mudslides, causing more than a dozen deaths and affecting thousands of others. At the suggestion of the speaker from Greece at the International Conference on Science and Technology for Sustainability 2023, co-organized by the Science Council of Japan and NIED in Tokyo, a pre-meeting was set up between representatives of the Government of Greece and NIED to discuss and decide about co-organizing this workshop.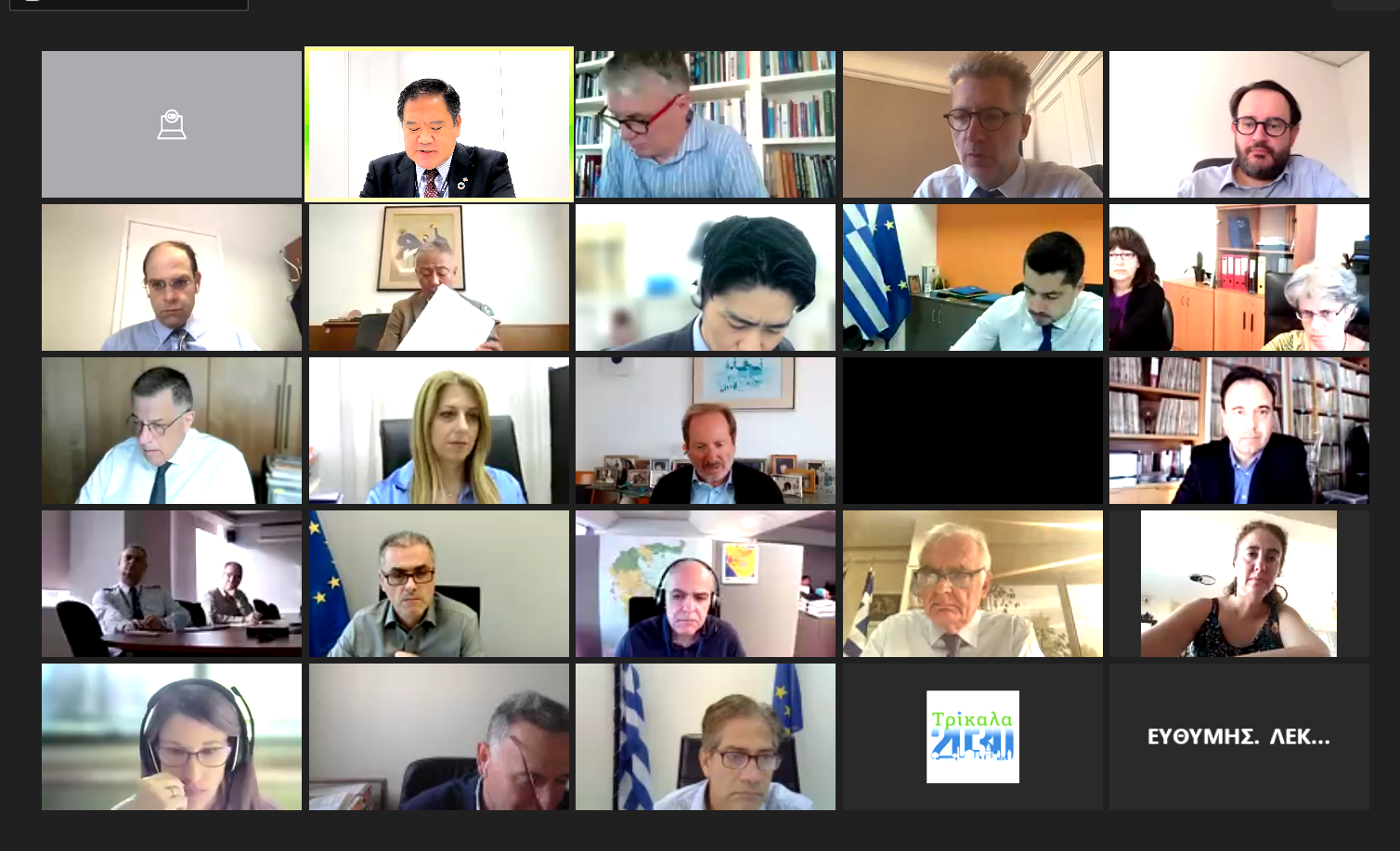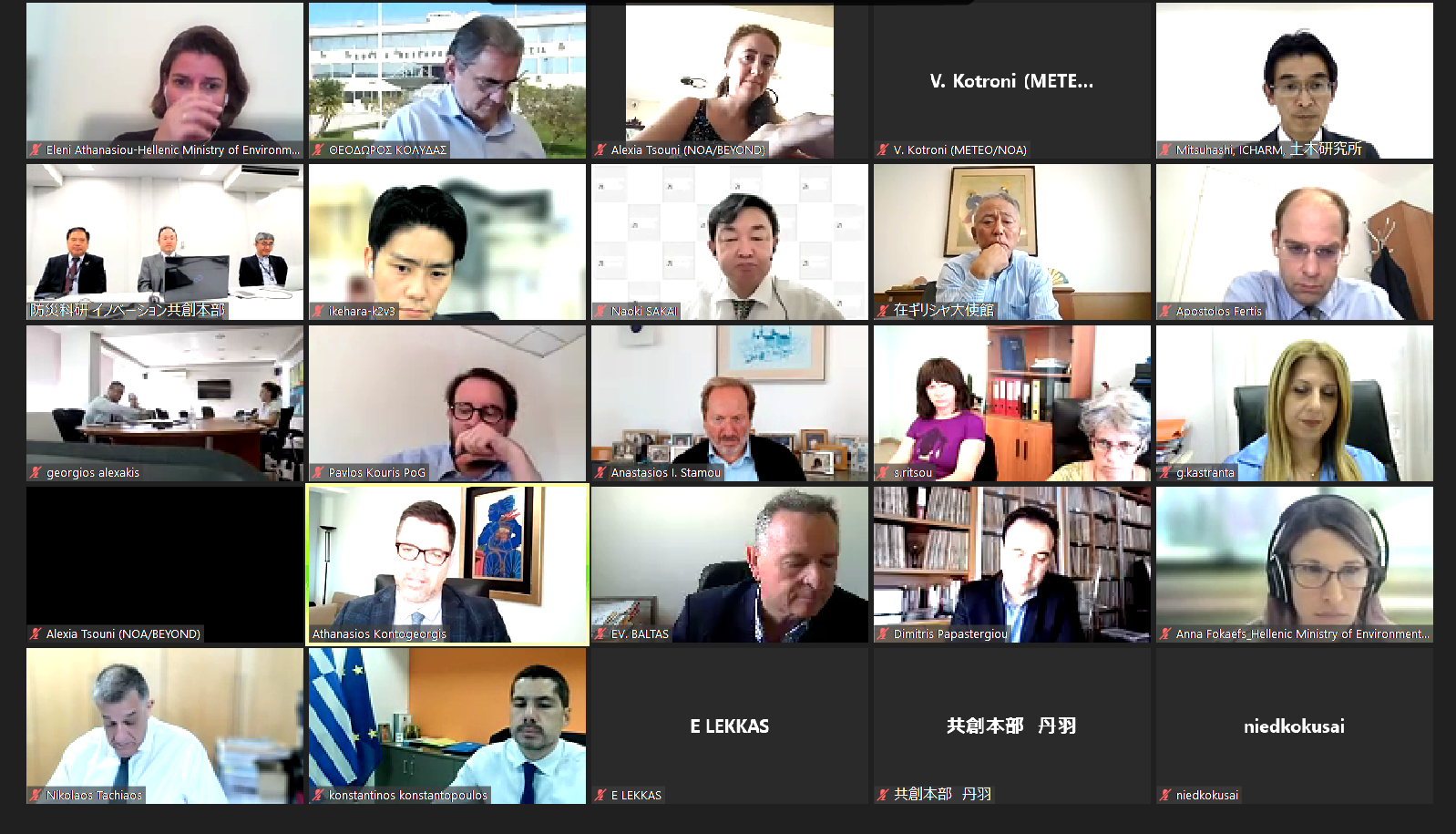 Related links